Peter Wagener, reinterred at Pohick from the family burial ground at Stisted [adjacent to the Town of Colchester]:
Former Mason Neck resident Jeremiah Bronaugh[Branaugh]:
Thomas Bushrod, slave of the Fitzhugh family, post-bellum guard of Washington's tomb. He owned land near Pohick Church. His descendants still live in the area:
Many [but, not all!] members of the Fitzhugh family were reinterred at Pohick from Ravensworth burial ground: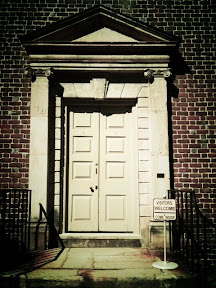 Photos taken August, 2010.
Maddy McCoy
Fairfax County, Virginia
Slavery Inventory Database