January 16, 2011
This is the 3rd location of Pohick Church. (Location successfully lobbied for by George Washington...sorry George Mason.) This current structure was erected in the early 1770s.
The 2nd Pohick Church site was utilized from 1735 to the early 1770s, near where Cranston Memorial Church is today, at the NW corner of Gunston & Old Colchester Roads.
The 1st site is still technically unknown. In the 1730s, Hening's Statutes refers to a church "above the occoquan ferry." Rev. Green himself mentioned "the occoquan church" noting that the name "Pohick" was only started c1735. There are also a few pieces of 20thC oral history pointing to a location in the general Colchester area. Still, at this time, there is no direct documentation to support an exact location. Onward we go..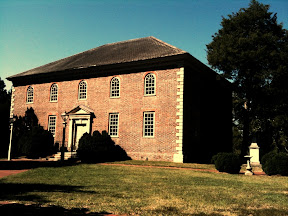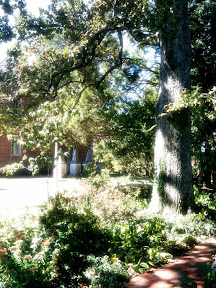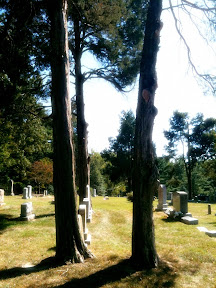 Photos taken August 2010.
Maddy McCoy
Fairfax County, Virginia
Slavery Inventory Database
Labels: _African American Cemeteries , _African American Sites , _Cemeteries , _Churches , _Civil War Sites , _Fairfax County VA Inventory of Historic Sites , _Historic Landscapes , _National Historic Landmark , _NRHP , _Slavery Sites , _Virginia Landmarks Register , VA: Fairfax County , VA: Virginia
Peter Wagener, reinterred at Pohick from the family burial ground at Stisted [adjacent to the Town of Colchester]:
Former Mason Neck resident Jeremiah Bronaugh[Branaugh]:
Thomas Bushrod, slave of the Fitzhugh family, post-bellum guard of Washington's tomb. He owned land near Pohick Church. His descendants still live in the area:
Many [but, not all!] members of the Fitzhugh family were reinterred at Pohick from Ravensworth burial ground: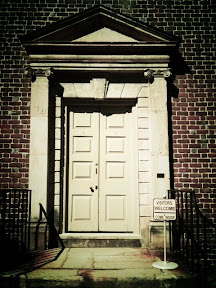 Photos taken August, 2010.
Maddy McCoy
Fairfax County, Virginia
Slavery Inventory Database
Labels: _African American Cemeteries , _African American Sites , _Cemeteries , _Churches , _Civil War Sites , _Fairfax County VA Inventory of Historic Sites , _Historic Landscapes , _National Historic Landmark , _NRHP , _Slavery Sites , _Virginia Landmarks Register , VA: Fairfax County , VA: Virginia